Welcome
We are pleased to present the sermons of Dr. James Merritt, one of America's great expository preachers. For more than 40 years, Dr. Merritt has preached God's Word through the local church he pastors, as well as through Touching Lives weekly television broadcasts. 
Dr. Merritt's messages are available here via digital download, along with outlines, note pages, PowerPoint slides and other resources, for a modest cost.
Watch the Clock
12001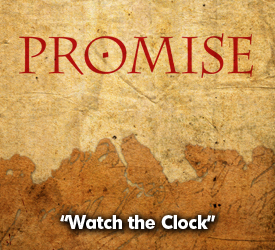 Scriptures: Psalm 118:24, Ephesians 5:15-16, John 17:4, Job 14:5
Time is precious. It is an equal-opportunity resource--we all have the same number of minutes in each day. More pressing is that God has told us our days are numbered--predetermined in number, and in His perfect timing they cannot be exceeded. No other season brings time into perspective more than the holidays. In this message which Dr. Merritt introduced early in the Christmas season, the topic of time is covered from the perspective of God's Word. Using your time in conjunction with your relationship with God, dedicating each day to His glory, may reveal in your own life more of this precious resource than you imagined.
"When you think about it, it is pretty amazing that science and society values time a lot more than most individual people. Many times we don't realize how important time is until it is too late. When a person finds out that he or she has a terminal illness, what is the first question they will always ask--"How much time do I have left?" Isn't it interesting that we don't mind wasting time, but we will do anything to keep from losing it." --Dr. Merritt
Keywords: holiday, Christmas, time, day, minutes, hours, Who Moved My Cheese?, Yogi Berra, Bureau of Weights and Measures, dedicate, USA Today, focus, today, yesterday