Welcome
We are pleased to present the sermons of Dr. James Merritt, one of America's great expository preachers. For more than 40 years, Dr. Merritt has preached God's Word through the local church he pastors, as well as through Touching Lives weekly television broadcasts. 
Dr. Merritt's messages are available here via digital download, along with outlines, note pages, PowerPoint slides and other resources, for a modest cost.
In God's House
21700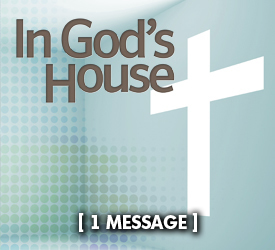 Scriptures: Matthew 16:13-18
There are a lot of directionless individuals in church. They come year, after year, after year. Some more regularly than others, but they never really graduate with an understanding of what the church really is or even how to relate to the church. It is such a tragedy, because as one of the best selling Christian authors of all time said, 'The greatest wonder that God has on earth is the wonder of His church.' One of the greatest privilege in the world is to be a member of the greatest institution on earth, which is the church. Unfortunately, most people, though they come to the church, never really connect with the church the way they should. In this message, Dr. Merritt explains the ultimate goal of the church, and how we can have a purposeful and powerful role in God's House.
"If you attend any place of worship where the foundation is anyone else other than Jesus Christ you are going to the wrong place of worship. You can go to any place of worship that you choose. You can call it anything you want to call it, but it is not a church if the founder of that church is anyone else other than Jesus Christ." --Dr. Merritt
Keywords: church, membership, purpose, mission, Peter, petros, rock, foundation, laborers, building, ownership, response, passion