Welcome
We are pleased to present the sermons of Dr. James Merritt, one of America's great expository preachers. For more than 40 years, Dr. Merritt has preached God's Word through the local church he pastors, as well as through Touching Lives weekly television broadcasts. 
Dr. Merritt's messages are available here via digital download, along with outlines, note pages, PowerPoint slides and other resources, for a modest cost.
Fish Bait
10504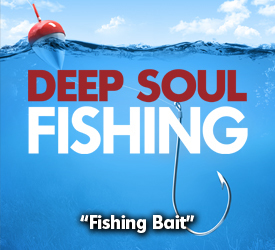 Scriptures: 1 Corinthians 15:2-4, Mark 1:17, 1 John 5:13, 14:6, Romans 3:22-23, 1 Corinthians 15:2-4
Fishing is simple. All you have to do is go to a lake or pond, bait ahook, throw your line into the water, and you are fishing. The reason why Jesus talked about fishing for people is because fishing for people is just as simple as fishing for fish. The problem is that we have made it complicated.
The Gospel is simple. It is so simple, that no matter what your race, nationality, where you were born, or where you are from, everybody becomes a Christian the same way. Everybody comes to a personal relationship with Christ the same simple way.
"We will never see God correctly through our eyes until we understand how God sees us through His eyes. He sees us for just what we are--sinners. If you wonder or not whether you are a sinner, let me make it simple. If you are not perfect, you qualify." --Dr. Merritt
Keywords: disciples, evangelism, fishing, Gospel, simple, SURE, sharing, forgiveness, sin, life, Jesus, New Testament