Welcome
We are pleased to present the sermons of Dr. James Merritt, one of America's great expository preachers. For more than 40 years, Dr. Merritt has preached God's Word through the local church he pastors, as well as through Touching Lives weekly television broadcasts. 
Dr. Merritt's messages are available here via digital download, along with outlines, note pages, PowerPoint slides and other resources, for a modest cost.
First Things First
14101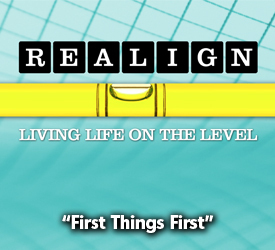 Scriptures: Matthew 6:33, 5:6, Psalm 5:3, Mark 1:35
The destructive power of misplaced priorities can take an ordinary life and crush it into a million pieces. Before every one of us are hundreds of choices of priorities, and if you live long enough thousands of possibilities. Some are bad, many are good, and there are a few that are the very best. Each one of us, as we make those choices and exercise those decisions, has to ask ultimately this question, "What priority takes first place in my life?" The sum total of your life will be determined by the priorities that you choose and what you choose to make your greatest priority. In this message, Dr. Merritt examines how we determine priorities from a Christ-centered perspective. We will get what we want out of life when we focus on what God wants for our lives.
"I believe there may be many of us that need to realign our priorities. Our priorities are out of whack. When your priorities are out of whack your life will be out of whack. Put your priorities in order and you will not only live a happier life and a better life, but in all the ways that really count, you will live a richer life." --Dr. Merritt
Keywords: realign, life, level, priorities, Stephen Covey, steps, ladder, success, connection, experiences, riches, righteousness, things, possessions, control, surrender, character, seek, desire, time, money, stuff, Millvina Dean, Titanic, sinking, ship